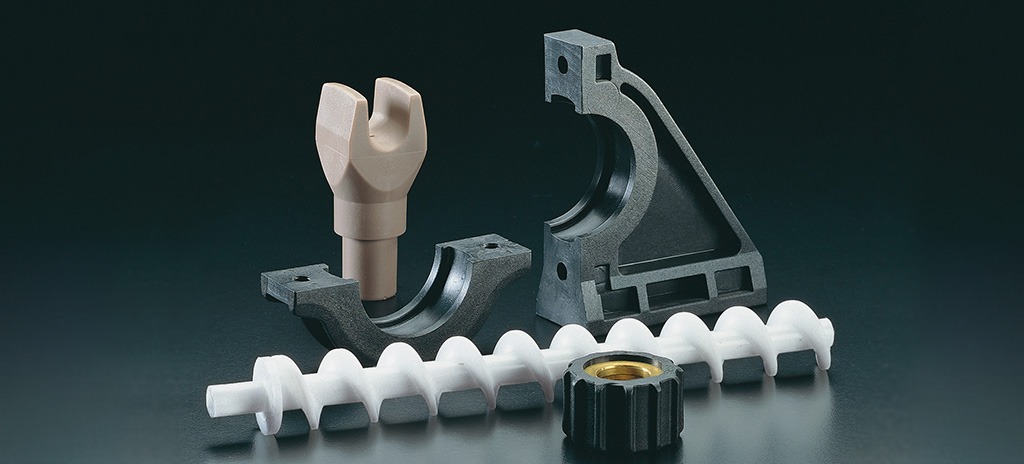 The designing and realization of mechanical components specifically belong to the technical sector. These items represent an important production sector in Csplast and they can vary from a simple technical piece to a complex whole system. All these items share the need to be converted from metal to plastic.
Our great experience, our polymers knowledge (from the common ones to the super-polymer ones) and our constant research and development activities linked to the application of industrial plastics allow us to satisfy every technical and mechanical requirement.
Metal – plastic conversion
We can carry out feasibility studies on the possibility of transforming components traditionally made from metal into plastic components with the same characteristics and functions
The reproduction of a product in plastic represents a choice in favour of technological innovation which can bring with it numerous benefits, such as:
Speed of components assembly thanks to the use of interlocking parts and hooks which replace the use of fasteners
Lower maintenance costs
Reductions in transport and installation costs, thanks to the reduced weight of the components
Better aesthetics
Enviromental impact reductions, for example by eliminating the need to use toxic paints previously used for sheet metal parts
Our experience in the engineering of technical articles has allowed us to create components for many industrial sectors, such as gears, wheels, couplings, cap seals, inserts, valves, seals, spacers, etc.
Components for the mechanical sector
Components for the system engineering sector
Automotive components
Articles for the food industry
Articles for the building sector
Articles for the agricultural sector
Articles for the aerospace sector
Articles for the cosmetics sector