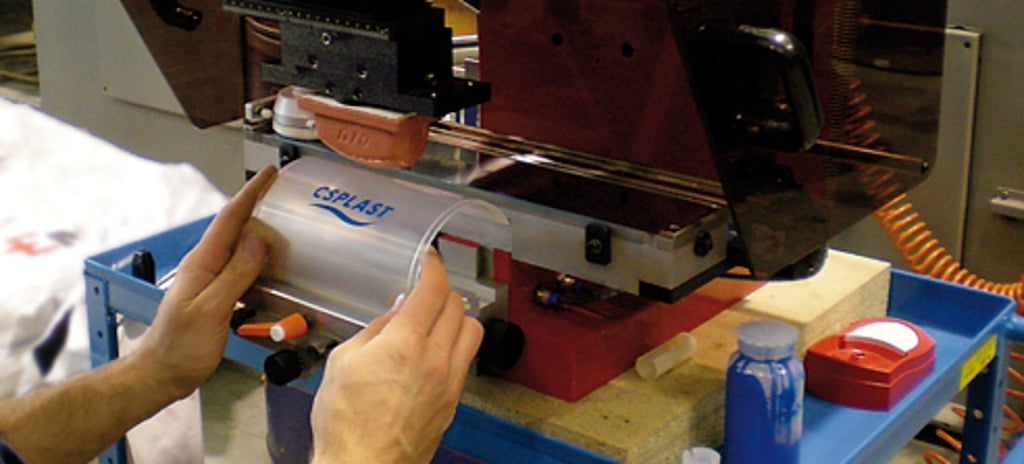 In order to provide to our customers a really complete product, Csplast offers post-moulding services – also by using external partners with proven experience – as for example:
Ultrasonic welding: this technology allows a stable union between plastic elements and allows the addition of metallic inserts on the plastic pieces. The process is realized with ultrasonic welding machines which are equipped with software that ensure to set up and monitor the required quality standards.
Pad Printing process: our pad printing process can be done directly beside the injection machines while moulding, so it is possible to optimize times and costs. In this way it is possible to customize every product on the basis of the customer's needs as for example by adding logos or symbols. The pad printing is realizable also on complex surfaces.
Heat treatments: the process of immersion varnishing or dispersion varnishing is realized in cleanroom in a controlled atmosphere. The most carried out treatments are surface hardening (wear resistance), anti-fog coating, mirroring, coloring.
Keybords for electronic devices: our purpose is to harmonize the whole product and to offer a complete design service to our customers, so we can provide keyboards design and engineering for plastic cases. We produce thermoplastic rubber keyboards and plastic keyboards in-house and we can provide silicone and bubble keyboards with the collaboration of trustworthy suppliers.
Pasting: some plastic items could be particularly complex and composed from a lot of different parts which need to be pasted. Csplast provides this service by using synthetic adhesives specifically designed for plastic and/or rubber.
Assembling: some products need to be assembled in-house before their delivery in order to cut time and cost of transport. All the assembled products are realized by carefully following the indications and procedures given from our customers and if required they can be tested to verify their proper functioning.