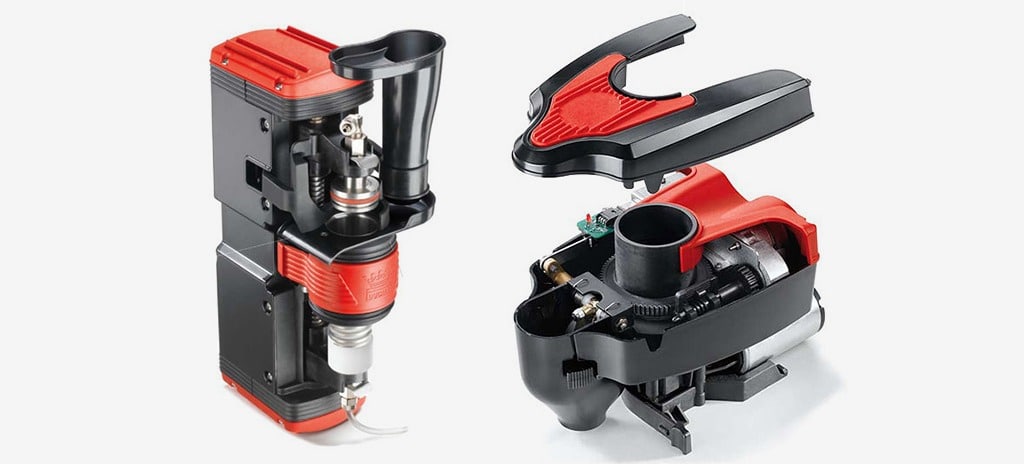 Everything can be sold from an automatic vending machine. Vending machines are all over, in public areas and commercial businesses, offering an increasingly diverse and wide range of goods.  CSPLAST has been working alongside leading companies in the Horeca and vending sectors since these technologies were first conceived and has a vast level of know-how on the design and engineering of automatic dispensers and distributors. Our experience in this sector involves:
-The design and engineering of the outer casing, where aesthetics play a predominant role in creating elegant and innovative machines which fit in with the hugely diverse surroundings in which they are installed, from formal to very young and modern.
-The engineering of the internal mechanisms which make the distributors work. In collaboration with our clients we define the project and operational specifications for each component and we find the best solutions for converting metal components into plastic ones which guarantee the same functions but with significantly lower production, assembly and maintenance costs.
CSPLAST allows the companies operating in the sector to make a difference, when it is a question of making technologically innovative machines which optimize the quality of the delivered product and improve the levels of vending machine hygiene and guaranteeing an unmistakable Made-in-Italy style and design.
Our experience in the Horeca and vending sector has allowed us to develop a huge range of plastic casings and internal components for:
Coffee machines
Automatic vending machines
Multi-drink dispensers
Cashless payment systems
Cash registers and cash points for commercial establishments and enterprises
Hand-held restaurant ordering systems
Kitchen order printers
Cash registers