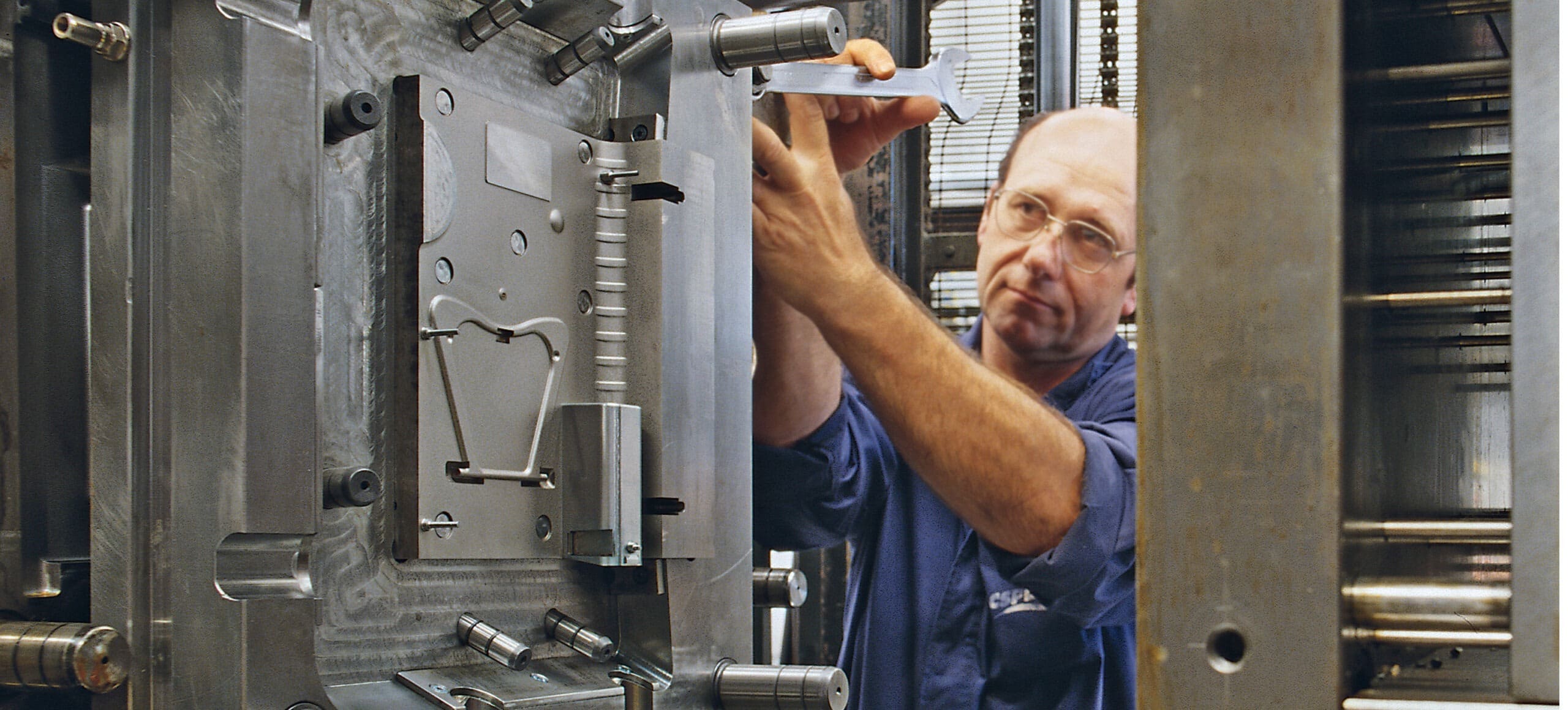 Csplast injection moulding department relies on a machinery inventory that counts 16 injection moulding machines from 20 up to 500 ton. Two of these are parallel injection moulding machines for the plastic co-moulding process and one is a vertical moulding machine for the metallic inserts co-moulding  . Our organisational structure and the variety of our machineries allow us to guarantee to our customers a very high production flexibility, so we can indifferently work for elevated or little production batches  and we can offer short delivery times.
We guarantee to all our clients an appropriate and efficient post moulding service and quality control services. We constantly checks our production following analyses methods agreed with the customer intended to analyze and monitor piece's critical dimensional aspects, aesthetical aspects and structural strength, in order to deliver high qualitative standards products.
Our injection moulding department works in close synergy with the mould design and construction units, so we can easily test our new  moulds and  we can rapidly realize samples, which will be swiftly put in production series.
Our specialization can be divided into two big areas:
– Box for electronics: injection moulding  of plastic shells and covering for electronics components. The main sectors for which we work are the medical one, the automation and hand-held device, the security and the industrial instrumentation one;
– Technical articles: injection moulding  of mechanical components, vending machines components and food processing equipment components.
Moreover, we can provide different post moulding services as surface painting, serigraphy, pad printing, ultrasonic welding, assembling and surface treatments.
We invite you to visit PlastDesignStudio website to get further information about the mould design service.